Who is Blasting Point?
Blasting Point is for anyone ages 10-12 years old. We serve to bridge the gap between children's ministry and student ministry (youth) to join with the body of the church as fruit producing believers (John 15:8)
What to expect
All services will start by hanging out with friends, playing video & board games, foosball, basketball, crafts, snacks, etc.
Services are designed for preteens, teaching them how to apply scripture to their lives with fun interactive games, hands-on-crafts, and engaging lessons.
We spend time in service learning to worship God with live and pre-recorded contemporary music.
Sunday School: 9:30 – 10:30 AM
Sunday Worship – 10:30 AM – until church is over
Wednesday Evening – 6:30 PM until 8:00 PM *See church calendar to find out what we are doing each Wednesday!
Discipleship
Blasting Point focuses on 4 areas of spiritual growth: discipleship, service, worship, and prayer.
Through our discipleship training, Blasting Point aims to equip preteens with Biblical truths that will help them grow in the knowledge and grace of our Lord and Savior Jesus Christ.
We will…
Read, study, and discuss the Bible to gain a deeper understanding of Jesus Christ.
This year (2021), we will do major studies on the book of, John, James, Ephesians, and Proverbs. We will do minor studies on the book of Psalms, Joshua, Nehemiah, Acts, Ruth, 1 Samuel and 1 John.
Memorize scripture & explore ways to apply the word in our everyday lives, growing in the fruit of the Spirit
Engage in activities, games, and crafts to help make lasting connections.
Developing Spiritual Habits: Each season, students will focus on one area of spiritual growth:
Spring– Develop habits used to spend time with God
Summer – Develop habits to show your faith with others
Fall- Develop habits used to spend time with others, building a Christlike community
Winter – Develop habits for knowing and using your gifts
Service
Serving the Lord in your youth is greatly beneficial, and our preteens love to serve! At Blasting Point, students are provided ample opportunities to do so on and off campus.
What to Expect:
Students volunteer monthly to serve on our in-class ministry teams. These teams are guided by scripture and serve to:
Teach responsibility
Allow students to gain and explore their gifts and talents
Instill confidence
Teach team-building skills
Foster positive relationships as they learn to work together
Make contributions to the class
Worship
Empowering our youth to devote themselves to worship allows them to explore the true meaning of worship. Students are provided the opportunity to not only participate in worship service but are encouraged and trained to lead them. Our hope is that through engaging in worship, they will become faithful and devoted disciples.
What to Expect: Preteens participate in different aspects of services to nurture a personal desire for worship by
Focusing on why we worship
Sharing their own faith-filled messages and testimonies with the class
Joining in and leading prayers of thanksgiving and exaltation
Discussing the meaning of songs and the impact they have
Selecting praise and worship music for services
Leading songs and singing along
Prayer
Blasting Point believes that as children grow, their prayer lives should grow as well. Prayer is an asset to every believer as it gives us direct access to our Lord and Savior.
Our preteens are a big part of the prayer services in Blasting Point. Our goal is for them to engage in meaningful prayer that will reinforce their faith as they continue to mature.
What to Expect: Our preteens will
Gain insight on why we pray
Lead in prayer by praying for whole class and for others in small groups
Learn different types of prayer (thanksgiving, repentance, intercession, petition, etc.)
Gain a better understanding of Jesus (We study the Lord's prayer and others offered by our Savior)
Develop insight that helps them understand our complete dependence on Him
Seek direction for their lives
Meet the Pastors : Stacey & Jennifer Cleveland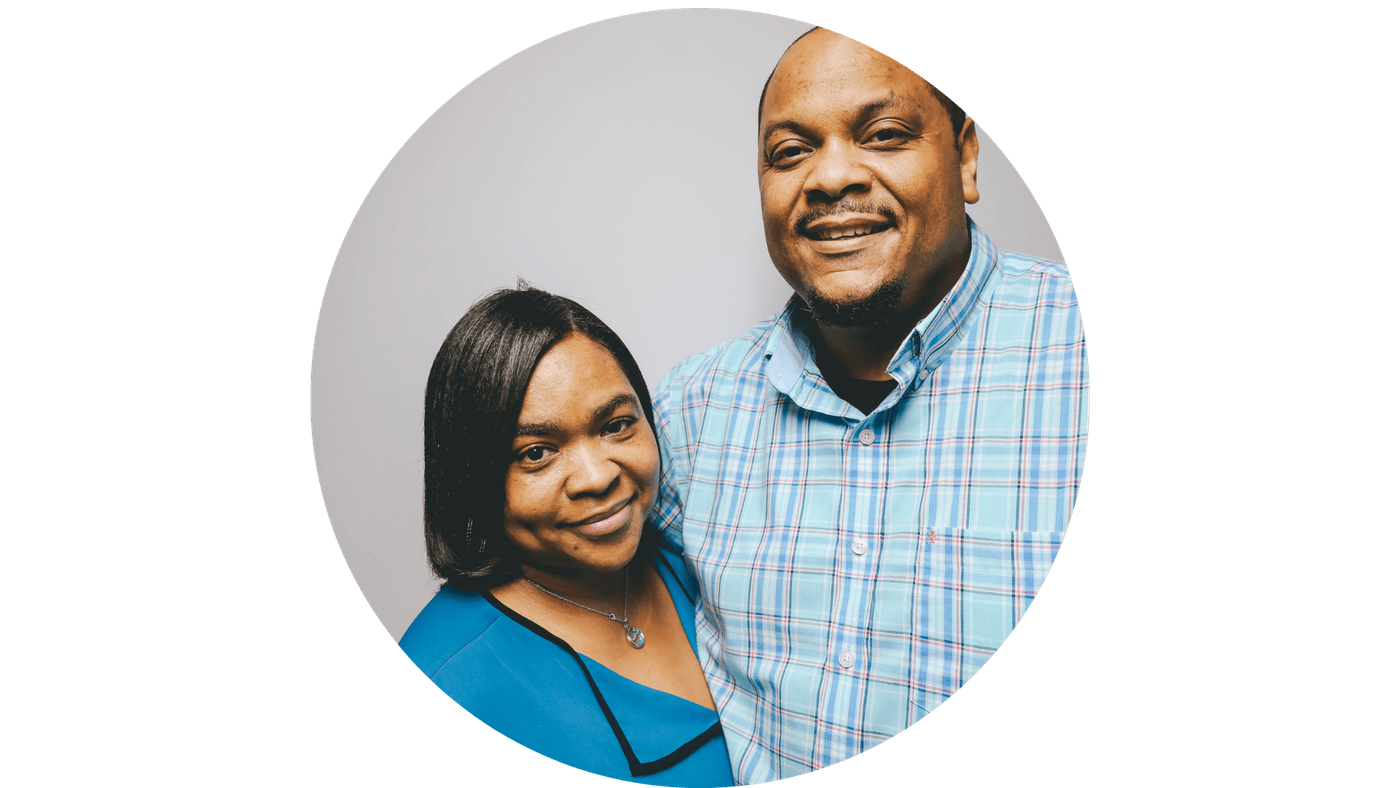 Stacy and Jennifer Cleveland joined the All Seasons leadership team in 2019 as the leaders of the preteen pastors. They have two sons: Treylon & Josiah one daughter: Stacia. They feel they have a responsibility to share the gospel of our Lord and Savior Jesus Christ with all people. It's their concern that all men & women, boys & girls know that they have a Savior who has reconciled them to the Father. Their hearts and concern are for all people.
Stacy and Jennifer say their calling comes from Proverbs 22:6 there it tells us to raise up a child in the way he should go & when he's old he won't depart from it. We believe we were called to preteen ministry with the realization that we were not only called to raise up our own children in the Lord but any child He puts in our path. It's with that understanding that we feel a deep sense of responsibility to guide, teach, and mentor young disciples.
Questions? Contact our Blasting Point Staff - blastingpoint@allseasonsworshipcenter.net