Who we are
God's Way Ministries is an inner-city ministry located in downtown Forest. GW Ministries is a Christ-centered organization that empowers at-risk families spiritually, educationally, and vocationally. God's Way Ministries demonstrates Christ's love and is fully committed to teaching Christ's love.
We are dedicated to helping people understand and grasp the love that Christ has for them. It is our goal daily to show them that their life has significance and purpose—God's Way ministers to individuals from youth upwards to adulthood. God's Way offers biblical educational programs, life skills programs, and resources to better your life, and it is a joy to see lives change for the better. Through all of these programs, we are dedicated to making a difference, with those of All Seasons alongside serving the communities of Forest.
What to Expect on Sunday Morning?
Start Sunday school with breakfast. Service starts out with worship and ends with a dynamic message from Pastor Cameron.
Service times:
Sunday School | 9:30 AM
Breakfast |10 AM
Sunday Service | 11 AM
Kids Church is available during service from 9:30 AM -12 PM. Upon checking in, children will eat breakfast and begin with games and bible stories catered to their age group,
Wednesday Night Bible Study
Wednesday Night Service | 6:00 PM
Refuge Teen Boys - Wednesday 3:30 PM
Refuge Teen Girls - Thursday 3:30 PM
For adults on Wednesday nights, services are more geared around a book series. It's a time to have group discussions and table talk about the bible in a more personal way. Refuge teens are more focused on activities of their age group.
Saturday
God's Way Open Day (all ages) - Saturday 12 Noon
All kid's services include games, fun, food, open court basketball, and bible stories.
LOCATION & DIRECTIONS
God's Way is located in downtown Forest, Mississippi. Find the location address by clicking here.
Cameron & Chastity Bender - God's Way Campus Pastors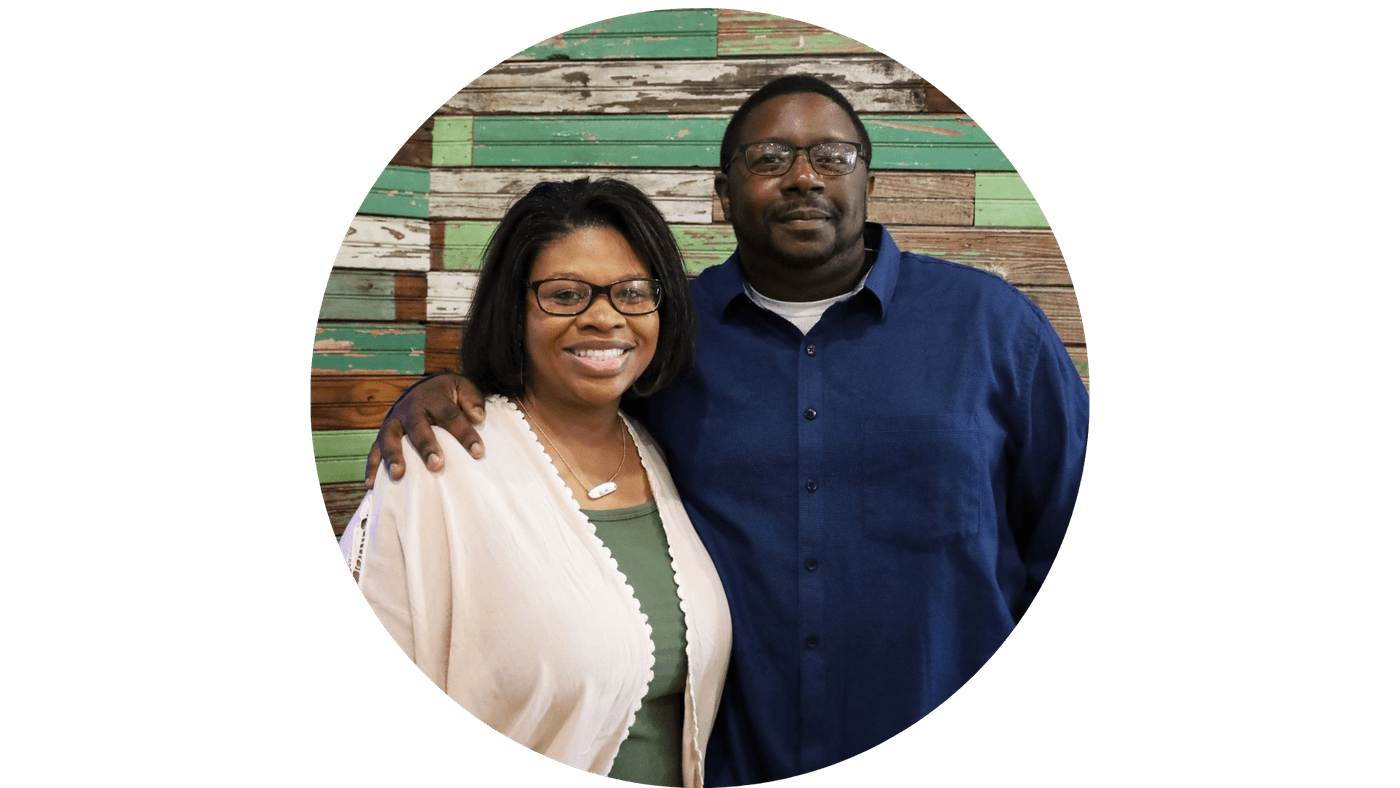 Cameron and Chastity Bender joined the All Seasons Leadership team in 2013. They helped start God's Way our inter-city campus which opened in 2020. Cameron and Chastity have two daughters Isabella and Ivy and one son Kamaury.
Cameron's heart is to teach people how to apply the Bible to their lives, while Chastity's heart is to pour love out to people through smiles, kind gestures, and service.
Cameron and Chastity want to love people to life, advance the kingdom of God and care for the lost, abandoned, and all who step into the doors of God's Way.