Sign Up for MSCOG Youth Camp 2023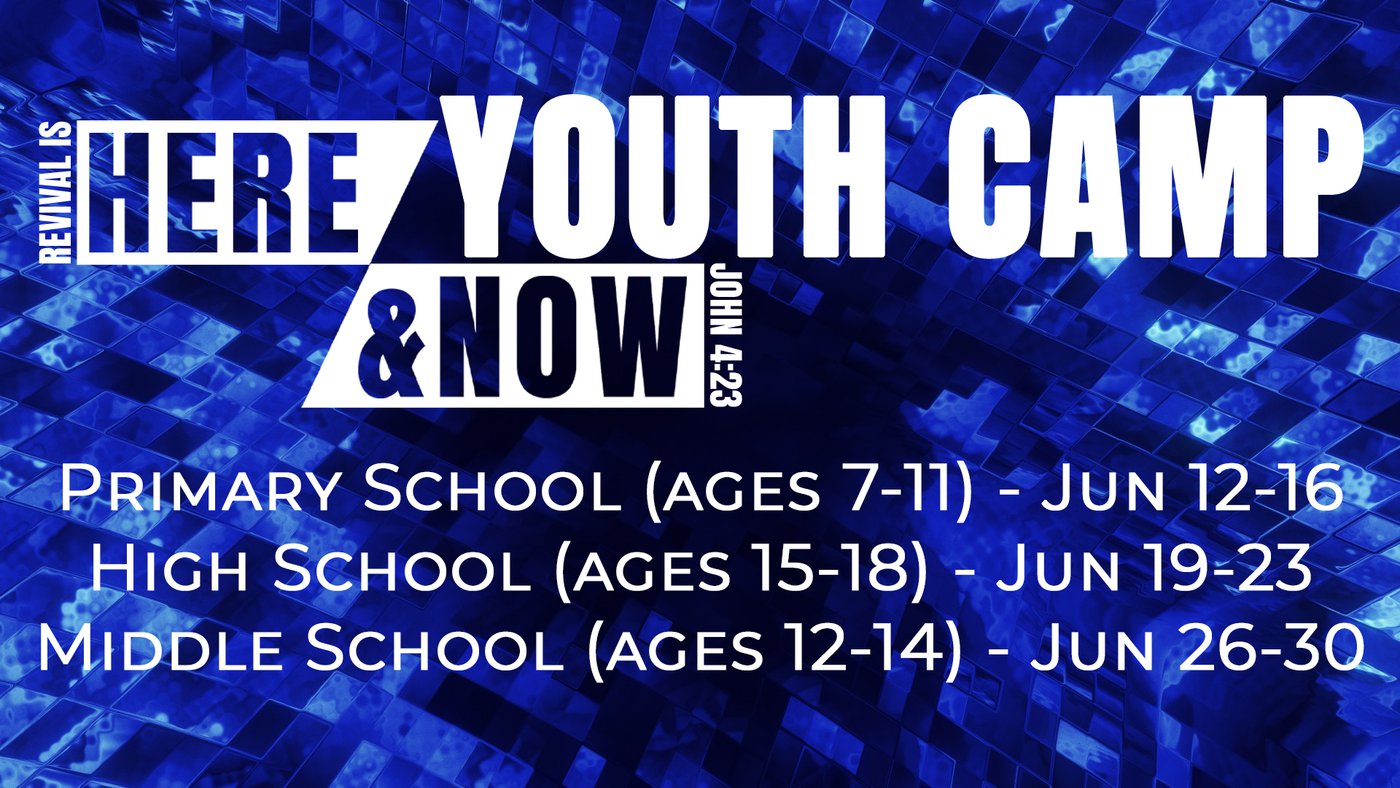 Building the Dream
For the past 45 years, the MSCOG youth camp experience in Mississippi has been a significant part of the most vital moments of my life. I started going to camp when I was six years old and would stay in the dorms with my dad. He was a counselor, and I fell in love with the camping experience. For 12 years, each summer, that one week became the time God used to refill me in my walk with Christ. My most significant life-changing moment happened when I was 18 years old and had moved to Birmingham, AL, to attend school. I was running from God at that time and pursuing my own dreams. However, unknown to me, my mother had paid my camp fee and talked me into going one last time. At that last camp, God had a place he could send waves of His presence until I completely surrendered my life to His call. It has now been 33 years since I quit school, moved back home to Mississippi, and dedicated my life to His calling on my life.
I know the value of the Mississippi youth camp and the impact it can have on a life. This is why there is such a passion for establishing a place for the next generation of great singers, pastors, church leaders, mom and dads, and teachers to have life-changing encounters with the Lord.
Please examine this proposal's contents carefully and then prayerfully commit your own life in faith to becoming a vital part of what our great God is about to do in our midst. This is a defining moment and will set in motion the development of the project. We need every individual and church to joyfully participate and share the legacy we are creating through Camp Cypress. Through it all, please remember these words of Scripture.
Now to Him who is able to do exceedingly abundantly above all that we ask or think, according to the power that works in us, to Him be glory in the church by Christ Jesus to all generations, forever and ever. Amen. Ephesians 3:20-21
Tim Lott - All Seasons Worship Center Senior Pastor
From Dream to Reality
All Seasons Worship Center has strived for many years with a mission of reaching the lost, teaching the saints, training the called, and releasing people to fulfill their call in the body of Christ!
The next opportunity in developing our land and facilities for which God has positioned us is creating Camp Cypress. This camp will allow our community and state to have a permanent youth camp facility where nearly 600 young people a year can build relationships, worship, and enjoy the many activities that will be provided.
The expansion includes special counselors' quarters and two large bunkhouses consisting of 16 individual rooms. Each bunkhouse room will have the ability to house up to 14 individuals. For convenience and comfort, each room will have two showers and four vanities. A newly developed 4-acre lake will allow individuals to enjoy walking, fishing, and kayaking. Also, there will be an enclosed swimming area with a climbing wall feature. If God allows us, there will be a water park feature for everyone to enjoy.
A Glimpse of What's Coming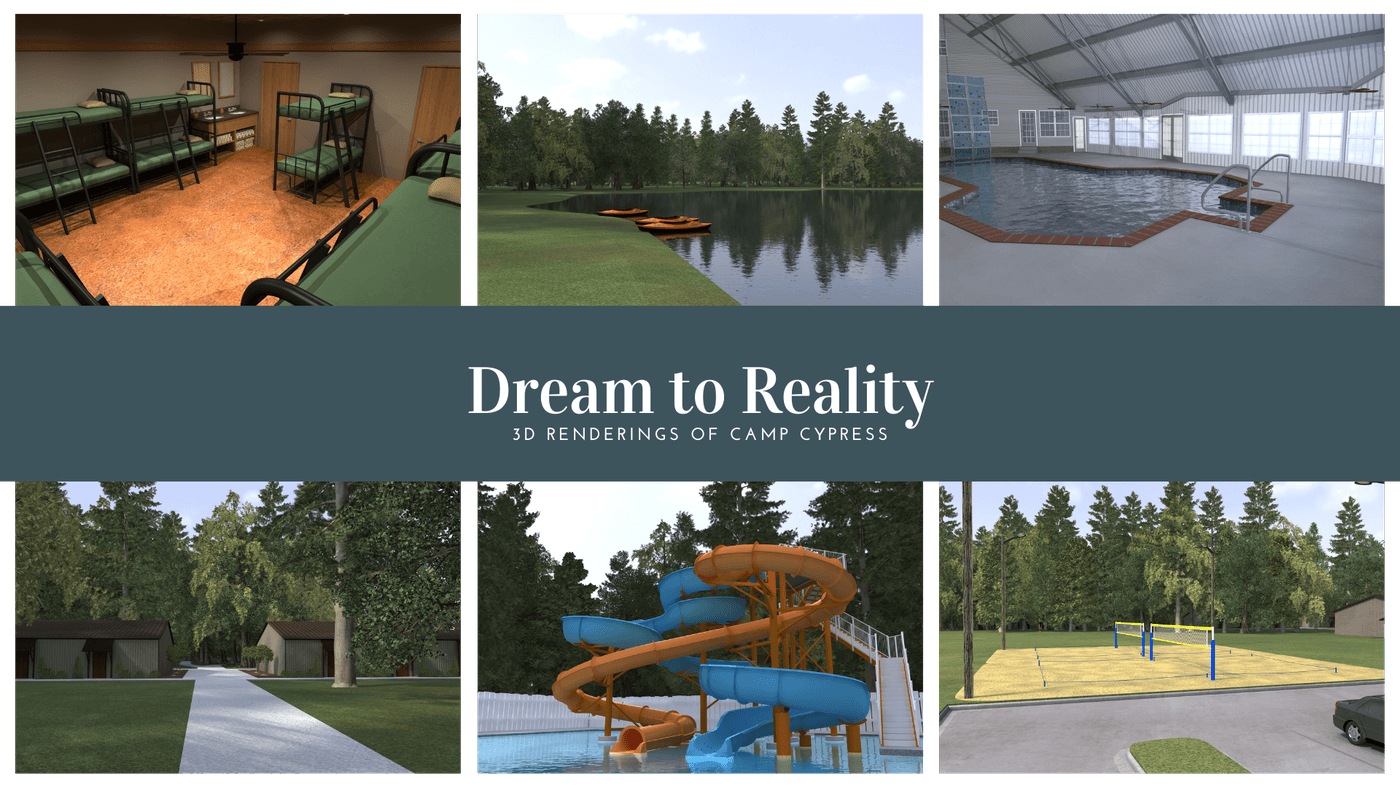 The Need
Summer youth camps have long been a staple in the ministries of MSCOG, offering a time where young people can come together to experience Christ in a personal way. Each summer, hundreds of students escape from their everyday lives to meet with friends from across the state, building relationships that last a lifetime while also exploring God's call for their lives and strengthening their faith. In the setting of youth camp, thousands of students have given their lives to Christ through the years and have been called into a life of ministry that stretches around our globe.
MSCOG is committed to offering a quality youth camp experience at affordable prices for our students. In the past few years, that goal has proven to be quite a challenge in the absence of a private facility, leaving our only option to be renting a public campground. Although it offered great hospitality, renting a public facility posed a list of complications surrounding the students' safety and housing. Also, it was necessary to bus students off-campus for worship services.
The Camp Cypress project is an answer to prayers for our state and our youth department! The opportunity to hold summer youth camps at this facility will provide peace of mind, knowing that our students and staff can come together in a private, secure location. The ability to keep students on one campus will foster an environment of togetherness. There is no doubt that students will grow closer to Christ while spending time on a campus built on prayer. The Camp Cypress project is opening doors for God to do amazing things through its ministry!
Monty Lasseter - MSCOG State Youth Director
Got Questions
Q. Why do we need dedicated facilities for MSCOG youth camp?
The cost of renting has reached a point that would make camp financially difficult for many families to attend. By having a private camp facility, we can manage costs more efficiently and access dedicated facilities such as a worship center, gym, lodging, private pool, and commercial kitchen facilities.
Q. Will my contribution be made public?
No, individual contributions will not be made public. Only the total commitments received will be shared at the MSCOG camp meeting over the next two years.
Q. What is the estimated cost of the project?
We are estimating that it will cost 1.5 Million to complete every phase of the project over the next two years.
Q. When will Construction begin?
Groundbreaking and construction have already begun. We estimate bunkhouses to be completed in May of 2021, as the camp will start in June.
Q. How will the money raised be spent?
Each phase that we reach financially will allow us to complete the next step in the project.
Phase 1: Construction of bunkhouses and recreational improvements to our grounds (lake, volleyball courts, and ballfield)
Phase 2: Upgrade amenities such as walking trails, kayaks, and other needed camp equipment.
Phase 3: Add a waterpark feature if God allows.
How to Make Your Commitment
The need for all of us to be involved becomes evident when we begin to think about what it will take for all of us to build Camp Cypress. This project is far too great for just a few churches or individuals to undertake. We will need the commitment and support of every individual possible to achieve the goal of continuing the legacy and reaching the next generation with God's word.
Now, it's everyone's turn to make an investment into our church and state that has the potential to change the eternal destiny of many young people in Mississippi.
Your sacrifice of giving would be what God has directed you to give above your regular tithes and offerings. Not all will be able to provide equal amounts, but everyone's sacrifice is equally blessed.
How to Make Your Commitment
A commitment card entitled," Our Faith, Our Family, Our Legacy" and a cash gift envelope are included in your information packet. Additional cards and envelopes are available by contacting All Seasons at (601) 536-3640 or (601) 507-4458 or by email at aswcpastor@yahoo.com.
After praying about your part in "Our Faith, Our Family, Our Legacy" initiative, follow these steps to make your commitment.
Determine God's Will
Determine the commitment that God leads you to make during the campaign by meeting as a church or a family (if applicable) between now and Legacy Sunday on March 7.
Fill Out Your Commitment Card
Fill in the amount you commit to giving in faith and the timetable or manner you plan to donate. You may also consider giving a one-time gift.
Bring Your Card and Offering to Legacy Sunday.
As an act of worship, bring your commitment card and offering on Legacy Sunday, March 7. If you cannot attend that day, please mail or take your completed card to your church office to be included in the total amount, which will be announced at the MSCOG camp meeting.
3 Ways to give
Give A Cash Gift
Ask God for creative ways to increase your gift. You might consider income from savings, tax refunds, garage sales, inheritance, bonuses, an extra part-time job, reducing expenses, deferring a major purchase, etc. As an act of worship, involve your whole family in raising a specific amount and give as much of your one or two-year commitment as possible on Sunday, March 7.
Give a 12 or 24-Month Commitment
You can give far more when it is spread out over time. The Bible teaches that your faith and spiritual maturity develop through the habit of consistent giving.
Give a Gift in Kind
If you own a business or have skills that can assist Camp Cypress in the building process. In that case, you may be able to donate to the church and possibly benefit from tax advantages through your gifts while lowering our building's overall costs. Please contact the church at (601) 536-3640 or (601) 507-4458 or by email at aswcpastor@yahoo.com.
"Give, and it will be given to you: good measure, pressed down, shaken together, and running over will be put into your bosom. For with the same measure that you use, it will be measured back to you."
Luke 6:38